Aural
Universidad Bau ( 2019 )
← take me back
( ENG )
See below for Spanish
Aural
is an interactive installation that transmutes light into sound. Inspired by the idea of being able to visualize a participants
aura,
we were drawn towards the impact certain sound frequencies have over our brain waves. We were interested in creating an experience that could alter the conscious state of our mind through the movement of our body.
Through the phyisical interaction with the luminic sculpture, the participant designs their own soundscape in real-time.
The system was created using a fog machine, a projector and an interactive system developed using Processing, Open CV and Reaper.
Processing Libraries
MidiBus: http://www.smallbutdigital.com/projects/themidibus/
OpenCV: https://github.com/atduskgreg/opencv-processing
Special Thanks
Vikrampal Singh
Juanjo Fernández
Judit Rasseda
Jonathan Daifuku
Mariel Fuentes
Freddy Alvarez
Alex Paredes
Tutored by
Anna Carreras
Santiago Vilanova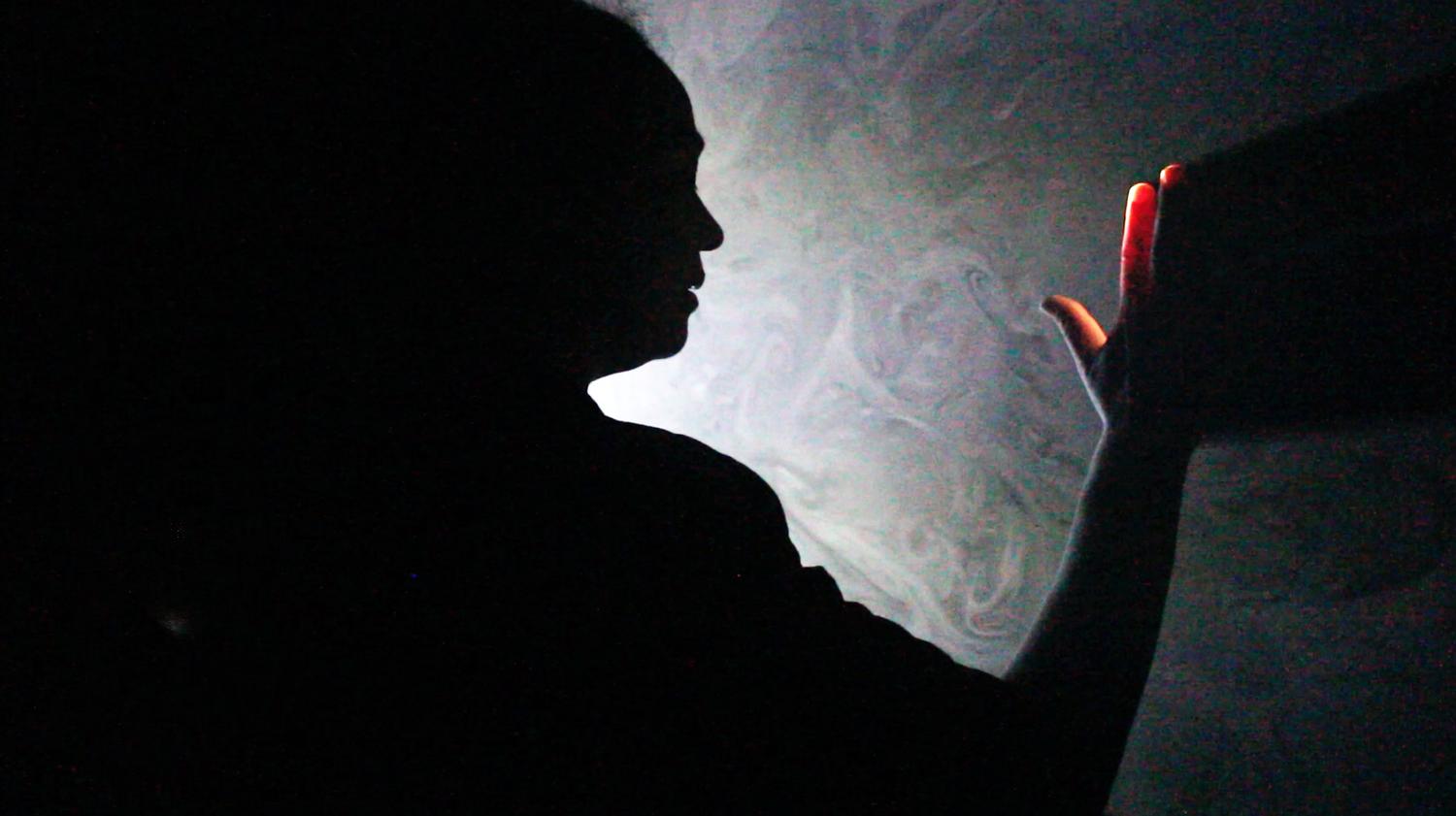 ( ES )
Aural
es una instalación interactiva que transmuta la luz en sonido. El concepto que desenlazó este proyecto fue la posibilidad de visualizar el
aura
del usuario, nos atrajo el impacto que ciertas frecuencias sonoras pueden tener sobre nuestros ondas cerebrales.
Estábamos interesados en crear una experiencia que pudiera alterar el esta
Mediante la interacción física con la escultura lumínica, el participante diseña su propio paisaje sonoro en tiempo real.
El sistema fue creado usando una máquina de niebla, un proyector y un sistema interactivo desarrollado usando Processing, Open CV y Reaper.
Librerias de Processing: MidiBus: http://www.smallbutdigital.com/projects/themidibus/
OpenCV: https://github.com/atduskgreg/opencv-processing
Agradecimientos
Vikrampal Singh
Juanjo Fernández
Judit Rasseda
Jonathan Daifuku
Mariel Fuentes
Freddy Alvarez
Alex Paredes
Tutoriado por:
Anna Carreras
Santiago Vilanova