← take me back
Aural
is an interactive sound experience that allows participants to "hack" their electromagnetic field.
Through the physical interaction with the light sculpture, participants designs a soundscape which they are able to modify in real-time. Creating a feedback loop of action and reaction between the physical and energetic body, the emitted frequencies provoke a state of deep relaxation. Therefore permitting the participant to design their "Aura".
The initial concept of this project was to be able to visualize a user's aura. We grew interest in the study of alchemy and decided to find a way to transform light into sound.
We started investigating on electromagnetic fields and how brain waves react to certain stimulations, experiencing later a "Gong Bath" guided by Vikrampal - (
Vikreative
). Fascinated by the idea that sound could alter your state of conscience, we reinterpreted this oriental musical percussion practice through an experimental perspective.
TFM / BAU / Barcelona
2019 Aural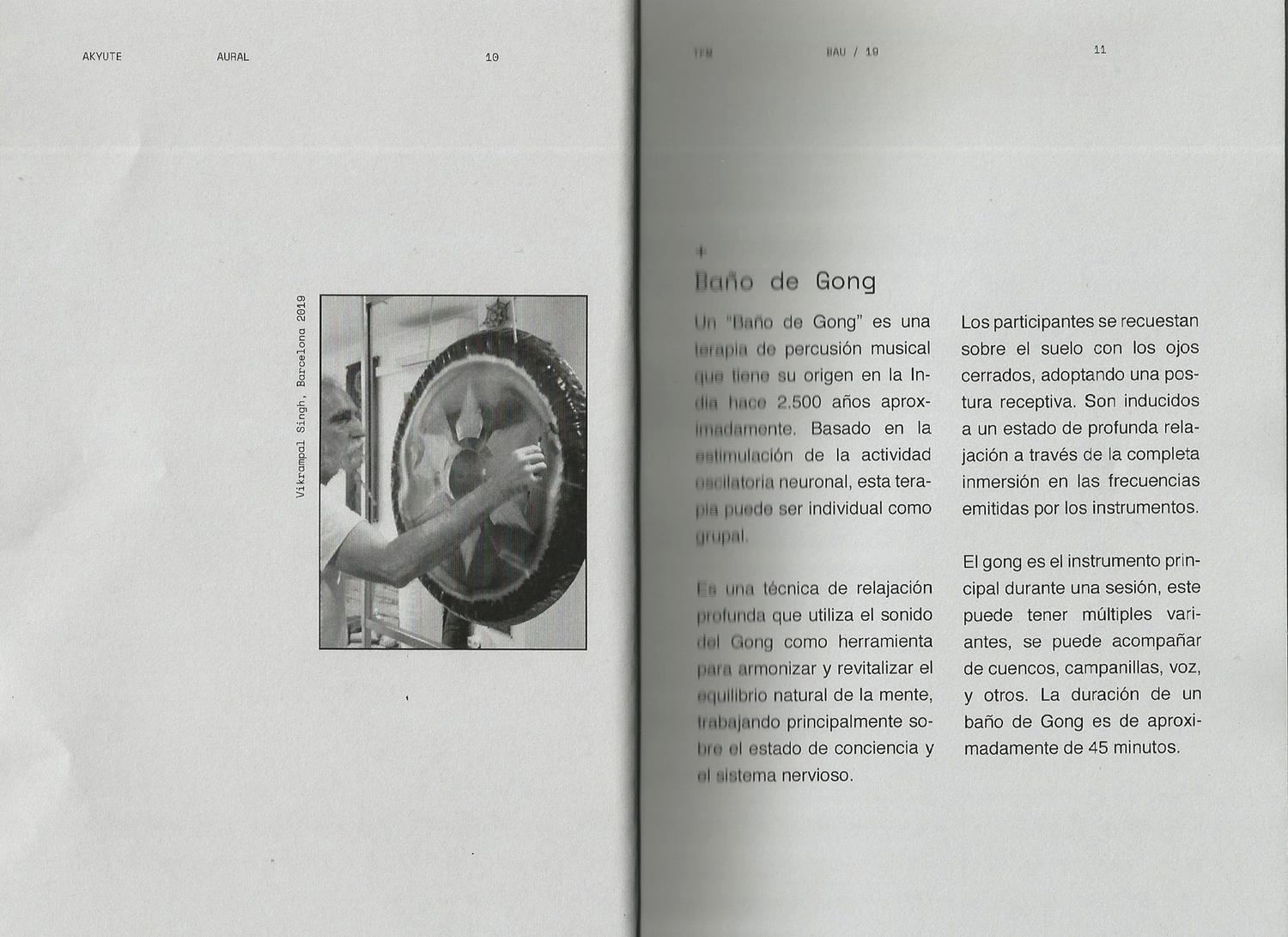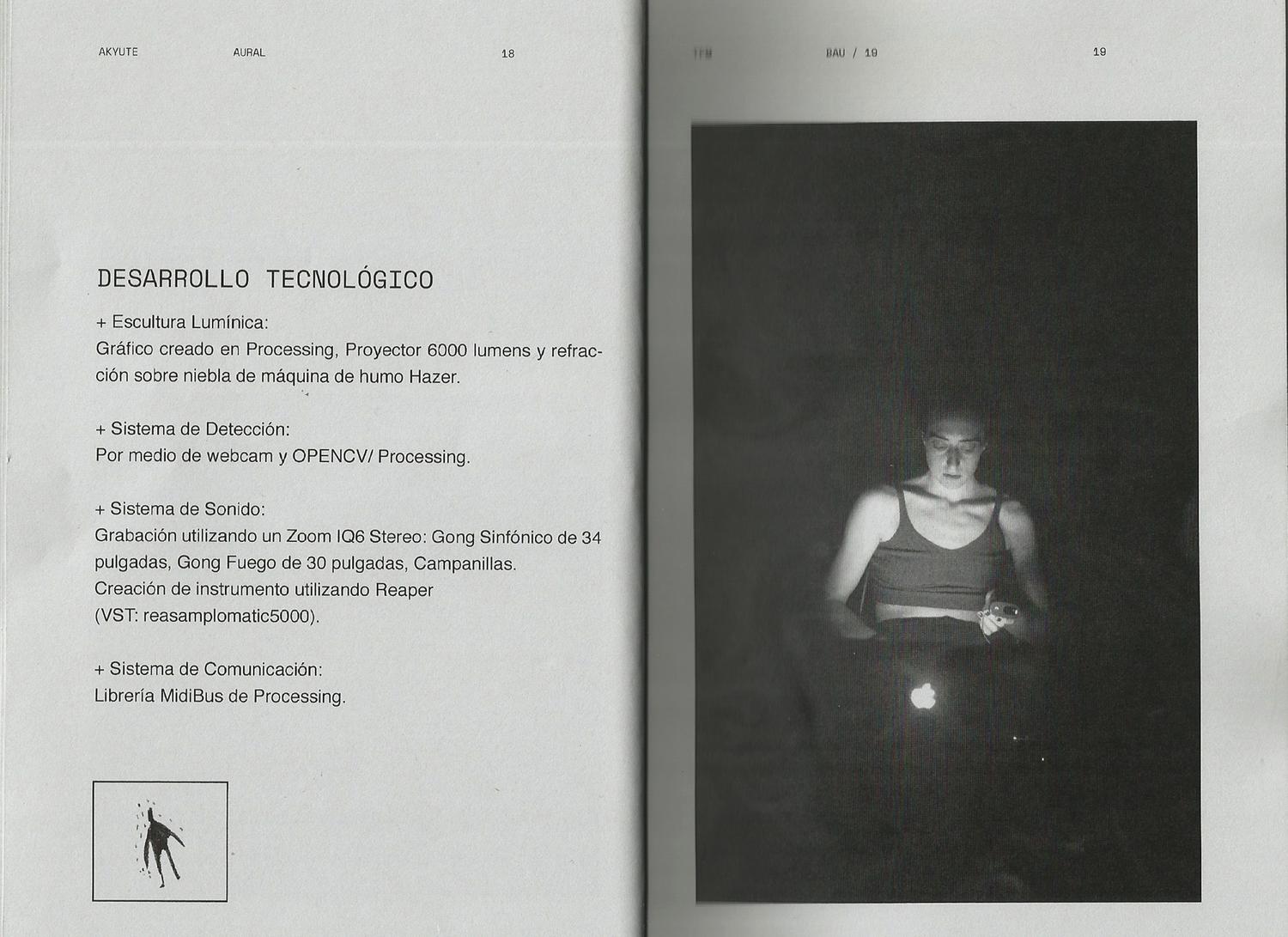 Bibliography
Devi A., 2017, Aïsha Devi: Of matter and spirit. Entrevista en Resident Advisor.
Entrevistada por Holly Dicker, [Resident Advisor], 12 Abril 2017. [online] Disponible en: <https://www.residentadvisor.net/features/2889> [Consulta 14 de junio 2019]
Shenken E. A., 2015. Inventar el futuro: arte - electricidad - nuevos medios. Brooklyn: Departamento de Ficción. Trad. E. R. García y P. W. Laso. [pdf] Disponible en: <https://inventarelfuturo.wordpress.com/> [Consulta 14 de junio 2019]
Colzato L. S., Steenbergen L., Sellaro R., 2017. The effect of gamma-enhancing binaural beats on the control of feature bindings. US National Library of Medicine- National Institute of Health [pdf] Disponible en: <https://www.ncbi.nlm.nih.gov/pmc/articles/PMC5486945/> [Consulta 14 de junio 2019]
Mimenza O. C., Glándula pineal (o epífisis): funciones y anatomía, Psicología y Mente, Revista de Psicología. Disponible en:<https://psicologiaymente.com/neurociencias/glandula-pineal-epifisis> [consulta 14 de junio 2019]
Carrasco C., 2016. La paradoja del cuidado: necesario pero invisible. Revista de economía crítica. Marzo 2006, p. 39-64, no. 5
Processing Libraries
MidiBus: http://www.smallbutdigital.com/projects/themidibus/
OpenCV: https://github.com/atduskgreg/opencv-processing
Special Thanks
Vikrampal Singh
Juanjo Fernández
Judit Rasseda
Jonathan Daifuku
Mariel Fuentes
Freddy Alvarez
Alex Paredes
Tutored by
Anna Carreras
Santiago Vilanova