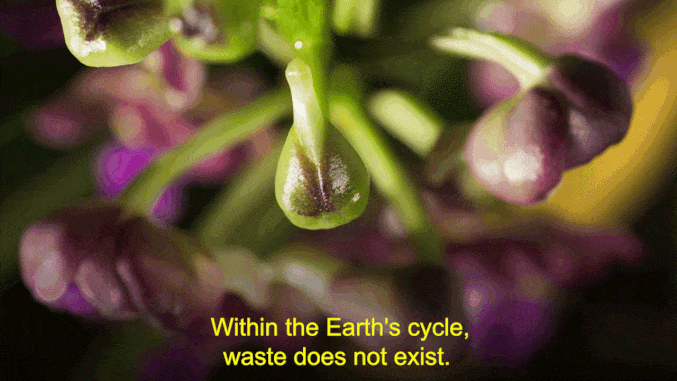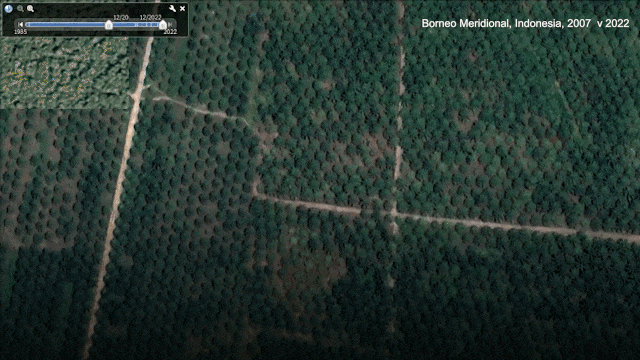 18. What has the landscape witnessed?
The following
concept
is the background I have been elaborating throughout the
Humboldt Residency Programme 2023
: Our Precious Resources, Pathways to a Secure and Sustainable Future, in cooperation with the Climate Change Center Berlin-Brandenburg and the Cultural Foundation Schloss Wiepersdorf.
Read here.

Locations:
2023: Humboldt Residency Programme, Berlin, GE
2023: Humedal Wetlab, Barcelona ES

The commodity culture embraced by the global north, which others aspire to emulate, is underpinned by unsustainable resource extraction, primarily from distant locations in the global South. Our consumer patterns and the the convenient availability of these goods conceal the underlying environmental degradation, loss of biodiversity, and inherent inequities, impacts that are far removed from producers and consumers, rendering these impacts out of immediate view—our residency project endeavors to illuminate these impacts through information, science communication, and art.

17. Flotar

Flotar is a sculptural set of glasses, commissioned by Il.lacions Gallery as part of the exhibition "Una Habitación Propia", a proposal in which the work of 10 influential female artists throughout the history of modern arquitechture is interpreted in present day. I was honored with the proposal of making homage to Lina Bo Bardi through a drinking glass.


Locations:
2023: Il.lacions Gallery, Barcelona, ES

"Lina talks about integrating transformation. She explores the way in which the human being is in constant change, and therefore, their needs and behaviors also change. Based on this idea, she comments, an artwork must always be left unfinished for this very reason. I like this idea. Being open to adapting to change, and integrating time and its rhythm within space.

In a context of climate emergency, in which my city, Montevideo, has been declared the first capital to run out of drinking water, behavior changes. There is a water rationing caused by the drought, we pray for rain and the gifts we bring from our travels are bottles of water. Water is worth more than gold, water is life. I think about how our needs and behaviors will change in the future, and how our relationship to water will change, leading to redefining the ergonomics of the tools we use daily, and in this specific case, the glass, as an object that sustains life. A luxury object and ice its specialty.

Lina Bo Bardi's work emphasizes routes, repetition, unevenness, and always alludes to floating. There is a feeling that defys the laws of gravity.

Ice marks a rhythm, and stretches time. My homage to the work of Lina Bo Bardi was thought of as a high-end cocktail experience, and is part of a collection of modular glasses, allowing the piece to become a sculptural object while not in use. It seeks to incorporate the concepts that define Lina's work, thus creating an unfinished piece that integrates the times, a future speculation in a present object.

The glass in its future version can hold the ice, allowing its melting and dripping to become protagonist. Transforming the taste of the drink as time goes by. It is an object that forces you to stop in the present to experiment.


In the present time, the glass is multi-functional. Serving on one side an expresso coffee glass, and on the other, water to accompany.
16. Paisaje II

Paisaje II is an installation that opens dialogue towards more-than-human intelligences, challenging our perception of living in "relation to" rather than "in domination of".


Locations:
2022: Mira Festival

The work takes its origin from the development of an interactive space of a technological nature titled "Paisaje Sonoro", in which the performer co-creates with the biodata visualization system controlled by the plants that inhabit the installation, creating a generative audiovisual soundscape in real-time.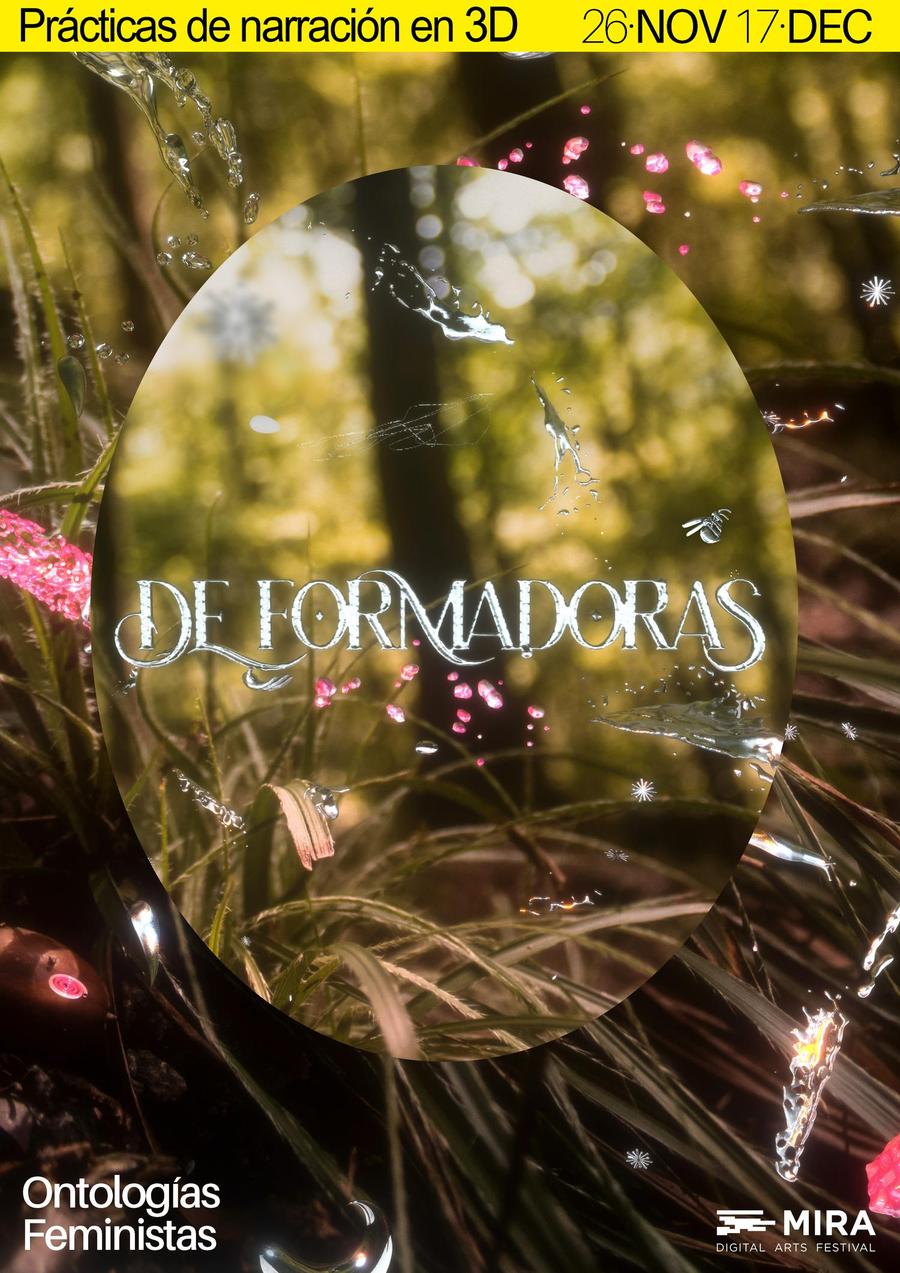 15. Integrating Nature into the Digital Age Workshop
How can we design interactive experiences that stimulate environmental awareness?


Locations:
2019: Mira Festival and Ontologias Feministas, Barcelona, ES
2020: Fap-Tek, CCE, Montevideo, UY
2021: School of Machines, Berlin, GER
2021: Contorno Urbano, Hospitalet, ES
2022: Sssuave, Barcelona, ES
2022: ESDI University, Sabadell, ES

In this program we devote three hours towards interactive experiences and alternative narratives linked to the natural world and digital culture.

Together we explore the limits and possibilities between art, science and technology, creating new formats and spaces within the phyigital environment.

We delve into the open source tools and softwares we use while developing our synaesthetic experiences, and we reflect on the design theories and principles of interactive and site-specific installations, sharing our experience as a collective (Akyute) using art as a means for alternative and scientific communication.



This workshop was created through the need to generate a motivational space for personal growth and professionalization in audiovisual experiences focused on integrating nature into the digital age, with the aim of introducing speculative and alternative design proposals in a sector dominated mainly by hegemonic masculinities.

Based on the current state of our climatic and geological weather conditions, the course brings together and inspires ideas, as well as sharing innovative tools and practices so that participants can develop their own speculative proposals to question and rethink our future.

As for practice, we share how to capture the electrons that a plant emits whilst photosynthesising in order to generate sustainable future proposals that rethink our evironmental relationships.

Here new forms and aesthetics emerge that explore other possible approaches to nature, proposing imaginaries that expand the concept of what we understand as natural.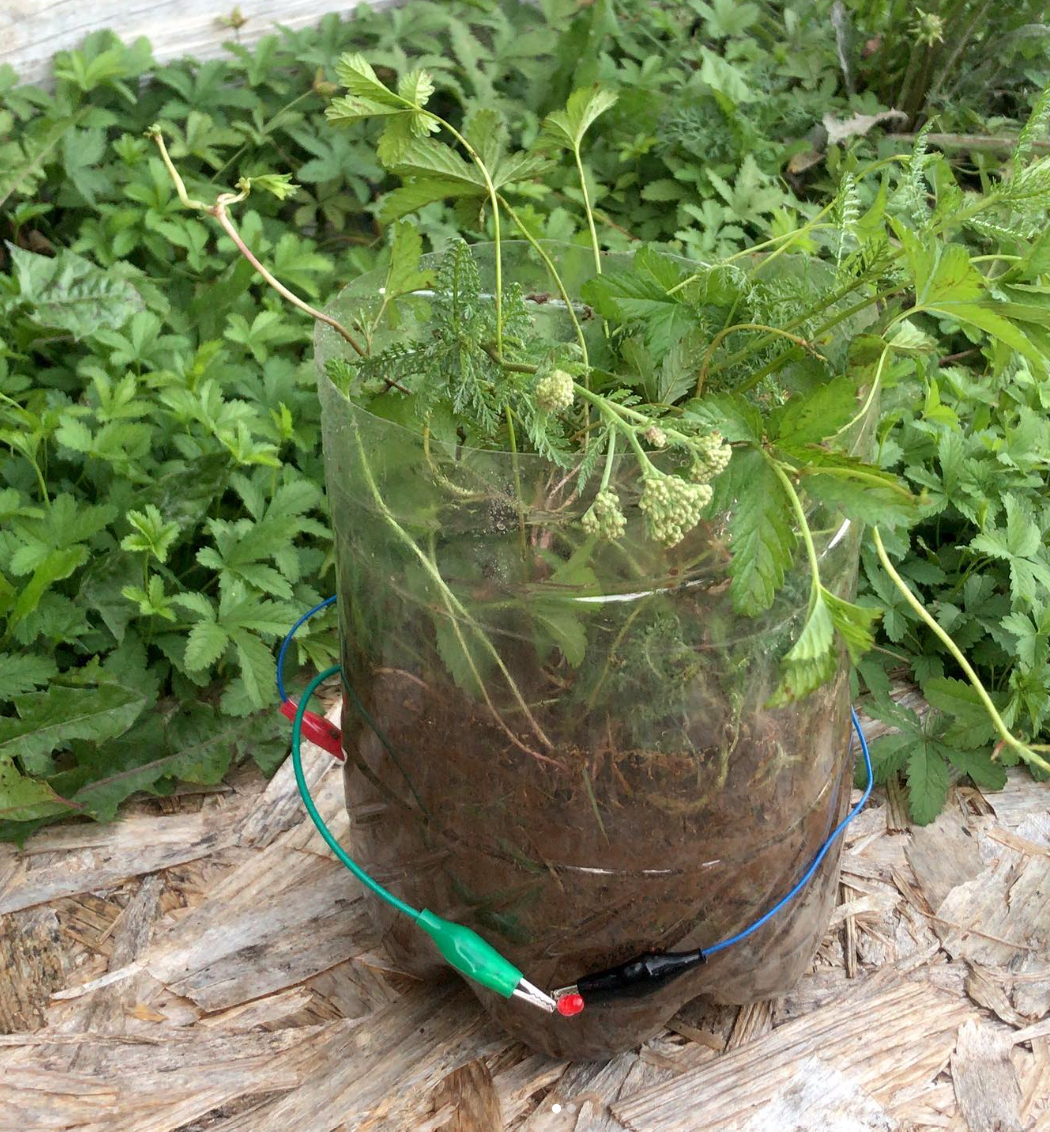 14. Photo Microbial Fuel Cell
Photo Microbial Fuel Cell is the result of an investigation initiated in August 2020 as part of an artistic residency focused on "Non-human intelligences" at the Centre for Creative Solutions in Lovinac, Croatia.

The investigation began with the challenge of developing a permanent and sustainable installation, without a stable source of electricity, nor access to the internet.

The appropriation of electricity on behalf of nature as a means to enhance its network was the initial speculation, very much inspired on our own relation as a species through the reds of the internet. Internet as a garden, overflowing with life, wild and overgrown.

Locations
2020: Artistic Residency: Centre for Creative Solutions, Lovinac, CR, 2020
2021: Artistic Residency: With Akyute, Contorno Urbano, L'Hospitalet de Llobregat, ES, 2021


My investigation later evolved towards the relationship between nature and electricity, and therefore exploring the use of photosynthesis as a source of electrical energy.

Plants, algae and cyanobacteria, known as photoautotrophs, are the only organisms capable of realizing photosynthesis, a process in which they are able to synthesize their own nutrients through the generation of carbohydrates and oxygen from carbon dioxide, water and light energy.

These carbohydrate molecules contain covalent bonds that store energy. Part of this organic matter is utilized for the plant's growth, whilst 70% is discarded in the rhizosphere layer of the soil. Here, active microorganisms surround the plant's roots and break down these bonds as part of their own metabolism, liberating electrons in the process.

By capturing these electrons, we create a photo microbial fuel cell (P-MFC), a device that converts light into electrical energy. By closing the circuit using electrode extensions we create a path allowing the current to flow into a LED diode, creating a self sufficient, living source of electricity.

Read more here.

Images by Mariona Calathea