---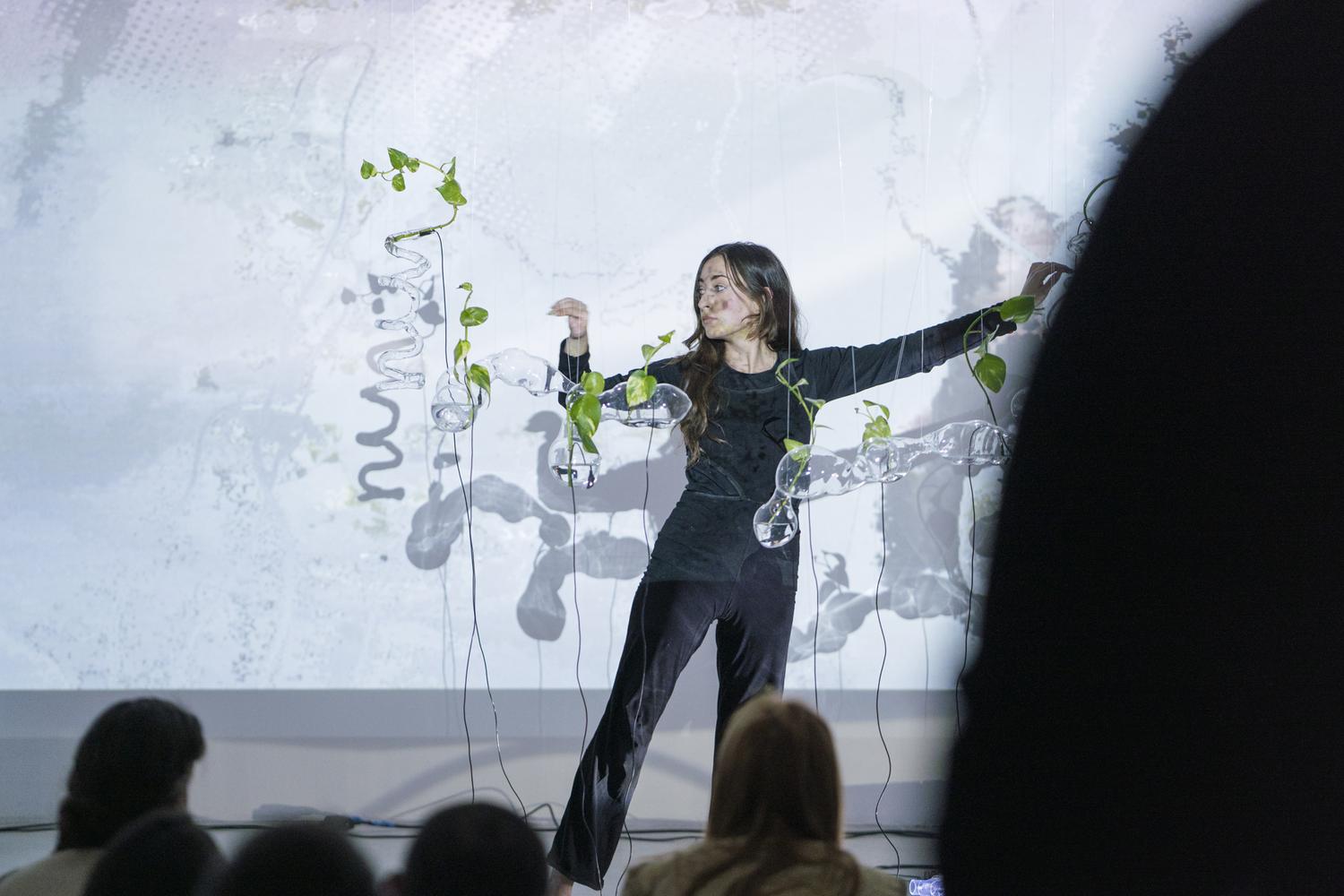 01. Paisaje Sonoro
Paisaje Sonoro
(
Soundscape in translation from Spanish to English
) is a performance and site specific installation, an ongoing series initiated in March 2021 at the
Performative Arts
residency program taken forward at
PAR - Uruguay.
Awards:
2021: PAR Residencia en Artes Performáticas, Montevideo, Uruguay
2022: Selection, 50ta Premios de Artes Visuales de Montevideo, Uruguay

Locations
2021: CCD, Punta del Este, UY.
2021: Eyddos, José Ignacio UY.
2021: CCE, Montevideo, UY.
2021: Ars Electrónica + Quo Artis, Universidad de Barcelona.
2021: NTS Radio, Club Romántico, UK.
2021: Neo Festival, Cosmo Caixa, Barcelona, ES.
2021: Máquina Festival, MMMAD + Las Cigarreras, Alicante, ES.
2022: Subte, Montevideo, UY.
2022: MMMAD, HyperHouse, Madrid, ES.
2022: Il.lacions Design Gallery, Barcelona, ES
2022: Mira Festival, Barcelona, ES
2022: Bocca di Bonifacio, Barcelona, ES
Throughout 30 minutes the intra-action (Barad, 2007) between the artist and space/time immersion in technological nature is observed by the audience. The public is guided through the experimentation process whilst the performer generates the live soundscape through the biodata visualization system emitted from the plants temporarily inhabiting the installation.
The installation evokes elemental materials such as light, water, air, earth, and electricity for the creation of the biophilic piece in constant transition and dialogue with its environment. The glass objects are designed to guide the growth of the stem and roots of the plant, incorporating the plants movement as part of the sculpture, creating a piece that evolves over time. By ceasing and perceiving, we reflect upon what it means to be human habiting the natural environment, challenging our perception of non-human intelligence.